Did you know that natural red hair is the rarest in the world? Yeah, you heard that right! It is no wonder that most people go to great lengths to acquire this hair color artificially.
Some do it through wigs and others by dyeing their hair. But here is the thing; red hair color typically comes in different shades.
However, one of the easiest shades to pull off is perhaps the reddish-brown tone, also known as auburn. This is probably because it flatters all skin tones.
That said, let's look at some of the celebrities that were lucky enough to be born with this beautiful hair color.
Marcia Cross
You probably know her as Bree Van de Kamp on Desperate Housewives or the drama series Melrose Place. One of the things that stand out about her is her rich red hair color.
Now, you may be tempted to think that she had her hair dyed for the TV roles. This is because she has been spotting the same hair color her entire career. However, that is not the case. It has been confirmed that it is indeed her natural hair color.
Bonnie Wright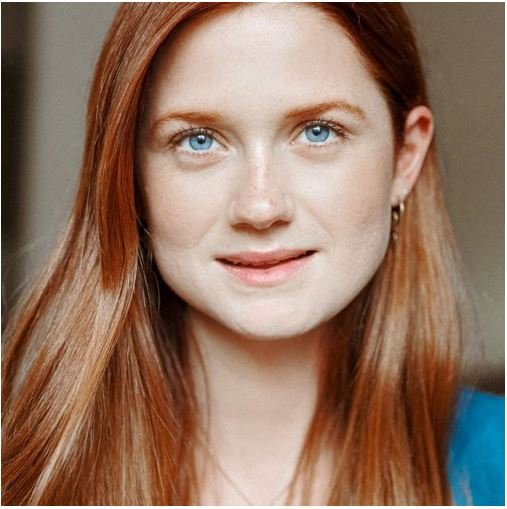 She plays Ginny Weasley in the Harry Potter series, and you probably know her because of that. Looking at her, she dons a beautiful gingery mane that coincidentally matches Rupert Grint's locks in the series.
Bonnie Wright is a natural redhead, and that combined with her blue-colored eyes makes her somewhat exotic. After all, it is hard to come across such a combination.
Emma Stone
Still not convinced that auburn is a hair color that most people would want to have? Well, then you need to hear this. Emma Stone's red hair was so popular at some point that people flocked to hair salons wanting to have their hair dyed her exact color.
We would not blame them for that because she does look amazing with the burnt-orange shade you know her for.
Julianne Moore
Although Moore may not have publicly admitted that her Auburn hair color is natural or not. However, we are inclined to believe that it is.
Why? Because her daughter, Liv Freundlich is a natural redhead, and that is not a hair color that she would randomly have. So, we believe that it is most likely inherited.
Prince Harry
The Duke of Sussex is an attractive man. While his title has a part to play in that, we think his Auburn hair is also worth noting.
His hair color has always been linked to his mother's side of the family. This is because Diana's sister Lady Sarah does have the same hair color. It is, therefore, safe to say that this is a Spencer trait.
Lindsay Lohan
At some point, Lindsay had a strong influence on teenagers. We believe that most of it had to do with her reddish-brown hair. Since her days acting in Parent Trap, she has changed her hair color severally, but her natural hair color is by far the best.
You may also want to read:
Elon Musk Once Appeared to Be Going Bald: What Did He Do About It?
Rumor Has It That This RnB Celeb Wears a Toupe: Find Out More
This is Why Stories of Justin Beiber Going Bald are Untrue
Chuck Norris
There are probably several things you think you know about this actor, but you really don't. First, his name is not Chuck Norris, and we bet you did not know that.
So, is his signature red hair natural? Well, it is. And even at his advanced age, his hair is still as red as when he first started acting. We think that is why he still scores in the looks department.
Isla Fisher
Isla was born a redhead, and it may surprise you to know that she was teased as a child because of that hair color.
Now, she shamelessly rocks her Auburn hair because she embraced the uniqueness and exoticness of it all.
Jessica Chastain
Just like Isla, Jessica was ridiculed for her natural red hair color. This is because she was different from the other kids at her school. However, she learned to embrace it as she transitioned into adulthood.
She told the Refinery29 in 2017 that she was tempted to dye her hair to fit in. However, she realized that her differences made her special, and she treasures that.
Seth Green
When it comes to Seth Green, you are probably confused about his hair color because he has experimented with almost every hair color under the sun.
Nonetheless, he is natural ginger and probably one of the hottest redhead men you will ever find. That makes it easy to watch him in his different roles.
Susan Sarandon
This American actress has a square-shaped face, and her stunning deep red hair is cut in such a way that compliments that.
It is no wonder then that many women want to copy her hair color and haircut.
Bottom Line – On Celebs with Red/Brown Natural Hair Color
Red hair does not have to be the color of the wine. The shades vary from burnt orange, strawberry blond, reddish-orange, bright copper, and deep burgundy. Auburn is a beautiful variation, and the fact that it compliments most skin tones makes it a favorite among many people.
The reddish-brown color combined with other rare features like blue eyes makes one look mysterious and unique.