When it comes to products for hair loss and hair growth, there are many brands out there available to choose from.
However, Hair Jazz has been receiving many positive accolades despite being a relatively new brand in the market.
So, what exactly is the brand all about? And are their products really worth investing in? Read our unbiased Hair Jazz reviews to learn more.
Overview – What Exactly Is Hair Jazz?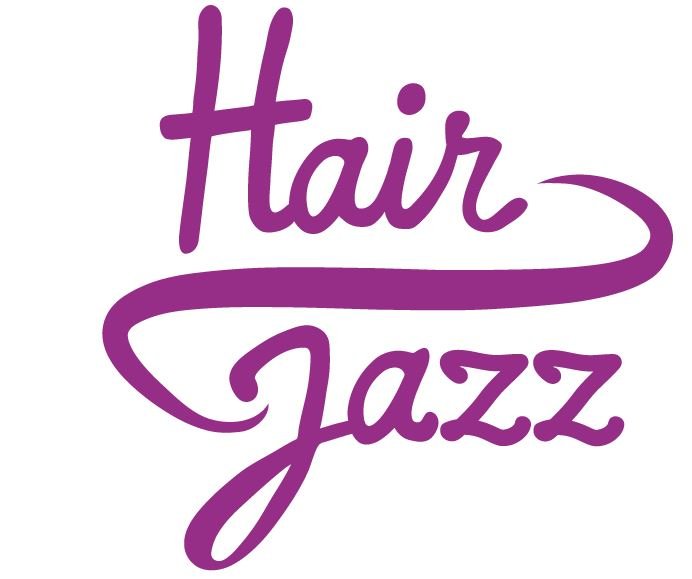 Hair Jazz is a resourceful and unique brand that specializes in hair care products. However, the products are manufactured by a cosmetic company based in Southern France known as Institute Claude Bell.
And according to the company's website, all products go through clinical, bacteriological, and toxicological tests. This is before being released to the public.
How Do Their Hair Products Work?
As a brand, Hair Jazz produces in-hype hair care products. They claim to incorporate natural active ingredients that work to fortify hair follicles and reduce hair loss. Consequently, this results in improved hair growth.
According to Hair Jazz reviews, the products have a high concentration of micronutrients and antioxidants. These nutrients are reported to work wonders on the hair and scalp. Therefore, by using their products, you may have fuller, longer, and smoother hair.
What's In the Package?
Hair Jazz products come as a set of different formulas. So, below is what you should expect when you buy one.
Hair Growth Vitamins
Most hair growth vitamins come in capsule form, and this one is not any different. Each bottle of these vitamins comes packed with 60 pills, and you are required to take two every day. That means that a single bottle gives you a month's supply.
The vitamins are designed to accelerate hair growth as well as make your hair softer and thicker. Best of all, they are suitable for all hair types.
As far as the ingredients therein, the main ones are Vitamin B6, Biotin, and Keratin. Biotin is believed to stimulate hair growth and prevent hair loss, while Vitamin B6 and Keratin help support healthy hair regrowth.
Hair Growth Shampoo
The active ingredients in the shampoo are Chitin, eggshell extract, Keratin, Vitamin B6, and soy protein. These are thought to accelerate hair growth, strengthen hair follicles, and reduce hair loss.
According to the manufacturer, the shampoo from Hair Jazz is not to be used daily but every other day. You will need to wet your hair and work the shampoo into your hair until it lathers.
After that, you should let it sit for a few minutes before rinsing it out.
Hair Growth Accelerating Lotion
Just as the name suggests, this hair lotion is formulated to accelerate hair growth. However, the active ingredients included are the same ones in the shampoo.
To get the most out of the lotion, you should wash your hair first and towel-dry it. Then apply the lotion to your damp hair for the best results.
After that, you want to massage it into your scalp and hair for several minutes. It should not be rinsed out though.
Hair Conditioner
This conditioner is to be used just like any other hair conditioner. After washing your hair with Hair Jazz shampoo, you should towel-dry your hair. Next, apply a generous amount of the conditioner to your damp hair.
Massage it gently into your hair and scalp and let it sit for several minutes. After that, you want to rinse it out.
Apparently, this conditioner is supposed to restore damaged hair as well as prevent further damage. Now, the manufacturer claims that this conditioner not only repairs everyday damage but also damage caused by oxidative stress.
Ultimately, Hair Jazz Conditioner is supposed to make your hair shinier and softer just like other conditioners. Just make sure it sits in your hair for only a minute or two.
The purpose of this conditioner is to restore the structure of your hair that has been damaged and to prevent further damage. It is also thought to prevent hair from graying and aging prematurely.
Basically, it comprises active ingredients like Vitamin E, soybean oil, Shea butter, coconut, and Argan oil. These ingredients work together to provide a protective coating to your hair and make it shinier.
Hair Serum
There is no specific way to use the Hair Jazz hair serum. However, you are not supposed to use it daily. That said, it is believed to have immense benefits for your hair.
Simply spray it to your dry hair ends and run your fingers through. Avoid combing your hair immediately after applying the serum though.
Goji berries, sunflower oil, and Vitamin E are some of the active ingredients in the serum. Hair serum is supposed to be a superfood for your hair and that is what the Goji berries in this formula do.
The serum heals damaged hair and gives your hair a polished look due to its hydrating qualities.
Hair Cream
Your hair needs to be moisturized to avoid breakage and dullness. The Hair Jazz cream helps hydrate your hair. You just need to apply it to damp hair and style as desired. Of course, you don't have to rinse it out.
Additionally, the cream seals split ends and prevent further damage to your hair.
Protectant Spray
If you style your hair a lot, this protectant spray will come in handy. This is because it is infused with keratin to help protect your hair as well as rebuild its structure.
Another key ingredient worth talking about in the hair spray formula is SEPICAP MP thermo-activated. This ingredient activates when your hair is exposed to heat to shield it from UV damage and extreme heat.
All you need to do is spray it on your damp hair before using heat. As an additional benefit, this protectant spray makes your hair softer hence easier to style.
Nutrition Mask
If your hair is extremely damaged, this hair mask will work to repair it. That is why it has Shea butter as the main ingredient because it deeply nourishes hair. All you need to do is simply shampoo your hair, towel-dry it to dampness and apply the mask.
Once that is done, allow the mask to sit for a few minutes and rinse it out.
Also Related
Is Aminexil an Effective Hair Loss Supplement?
HairPrin Review: Is The Supplement Really Worth Trying?
Minoxidil vs Nanoxidil : Which Is Better For Hair Loss Recovery?
Folexin Review: The Best Hair Loss Supplement?
Should you get the Hair Jazz Products?
At this point, you are probably wondering whether Hair Jazz products will be a good fit for you and whether they are worth getting.
Well, before we conclude our review, we want to bring to light some areas of concern as far as the Hair Jazz products.
The Ingredients
From what we have previously discussed, you can see that Hair Jazz does divulge some of the ingredients used in its formulas. However, for the most part, they conceal information about the other ingredients in the products.
We did notice that they do not state whether studies are backing up their claims as far as how their products work. On top of that, they don't list all the ingredients used in the formulation of the products.
Of course, this does not work in the company's favor. All it does is raise questions about whether some of the ingredients in the products are safe to use. The scarcity of information regarding the ingredients in Hair Jazz products is certainly a cause for concern.
Price and Discounts
You will realize that Hair Jazz products are quite expensive. For instance, the average hair growth pill will cost about a dollar a day.
With the Hair Jazz hair growth vitamins, you would have to part with more than a dollar. And the fact that the pills are not even full multi-vitamin puts a question mark there.
Granted, Hair Jazz does offer regular sales and discounts. Of course, during such times, you will find that it is cheaper to purchase their products.
However, even with the discounts and sales, Hair Jazz products are still more expensive compared to other products.
Returns and Refunds
Their returns and refunds policy is mainly based on whether you have opened and used the product. Basically, you can get a full refund on a product if you return it unopened within 14 days.
You may also want to note that you will be required to cater for shipping costs to return any product. However, if there is some other defect with your products, you can reach out to Hair Jazz via email. They can then advise you on how long it will take to get a refund.
If your body reacts negatively to their products, they will ask you to send photos. Simply put, Hair Jazz only accepts returns for defective products.
This may not go down well with many people. It also doesn't portray the company in good light seeing. After all, there are many hair companies with friendlier return policies.
Pros
What are the benefits of using Hair Jazz products? Here are some of them
*They have a pleasant smell and texture making them easy to apply and your hair smelling nice
*They are thought to strengthen hair and nourish hair follicles
*They are silicone-free, cruelty-free, and paraben-free, cruelty-free, and silicone-free
*Contain biotin, an ingredient that is proven to support hair growth
Cons
Hair Jazz products have shortcomings as well including:
(1)Takes longer time to notice any results
(2)The company has an unfavorable return policy
(3)All the ingredients used in their formulas are not disclosed
Bottom Line – Are Hair Jazz Products Worth The Money?
According to different Hair Jazz reviews, their products are excellent and capable of softening your hair and probably even boosting growth in some cases.
That said, some of the products contain dimethicone. Essentially, this is a greasy silicone formula that may cause scalp itchiness and irritation to some people. They also do not list all their ingredients, thus leaving room for negative speculation.