Hair thinning and hair loss are intricate issues. And experiencing the same can take a toll on your self-esteem. 
Of course, when you experience hair loss, you will naturally try to find a solution. Now, the problem is that most hair loss products in the market are overhyped, thereby leading to disappointments and frustrations.
The good news is that there are still some good formulas out there for hair thinning. And in this article, we're going to take a look at one by the name Aminexil.
According to different customer reviews, it looks like an excellent product for hair loss. But does it really work, or is it just another scam? Here is our honest Aminexil review that explains everything you need to know about this hair serum.
What Is Aminexil? – Overview
Aminexil is a hair product that is owned by a French cosmetics company known as Loreal. It is formulated to supply essential nutrients to your hair roots to help safeguard their thickness. Simply put, it is a pioneering, double-action formula designed to arrest thinning hair.
The product is easy to apply. This is because it comes in the form of a roll-on. Besides, you can use it on either dry or damp hair.
How Exactly Does it Work?
Aminexil contains Omega-6 nutri complex and Aminexil. The former ingredient helps in hydrating and shielding your hair from the roots to the ends so that it can grow thicker while the latter acts as a vasodilator.
That means that it expands blood vessels and facilitates better blood flow to your hair follicles. Consequently, this prevents hair loss and promotes hair growth resulting in thicker and longer hair. You simply have to apply it to your scalp and massage it through.
Aminexil is also thought to prevent male pattern baldness. This type of condition is caused by a hormone known as dihydrotestosterone (DHT), which disparages hair follicles. Simply put, the product inhibits DHT and facilitates hair growth.
How to Use Aminexil For The Best Results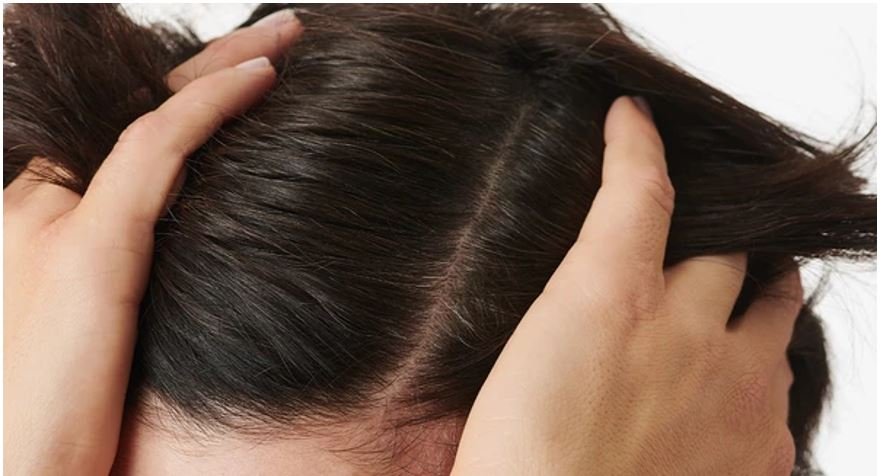 Aminexil comes in liquid form and comes in a roll-on bottle making it easy to apply to the scalp. Now, when you purchase the product, it comes as a package containing several bottles. What you are supposed to do then is to apply an entire bottle part by part on your entire scalp.
Once your entire scalp is covered in the product, massage in a circular motion with your fingertips to encourage microcirculation. You do not have to rinse your hair right after application. Simply put, you can leave it on for better results.
For intensive treatment, you are required to use one bottle every day for six continuous weeks. However, for maintenance treatment, use three bottles a week for eight weeks.
In case you miss a dose, do not double the amount. Just skip it and go on with your regular dosage.
You may also want to read:
Folexin Review: Is It Really The Best Hair Loss Supplement?
Minoxidil vs Nanoxidil: Which One Is Better For Hair Loss Recovery?
Hair La Vie Review: Honest Opinion
Viviscal Hair Supplement – Unbiased Review
Aminexil vs. Minoxidil – How They Compare
When it comes to hair loss and hair growth, one of the most popular products available has to be Minoxidil. As such, you may want to know how Aminexil review compares to it. Here is a simple breakdown.
Mechanism
Aminexil is designed to target your hair follicles and strengthen them, thereby promoting hair growth. It is also thought to strengthen hair fibers attached to the scalp to prevent hair fall. The product also helps improve blood circulation to the hair follicle for further hair growth.
As for Minoxidil, it promotes hair growth by opening the potassium passage. This helps with blood circulation and transportation of nutrients and oxygen to your hair follicles so that they can grow thicker.
Aminexil Review vs Minoxidil Side Effects
Aminexil is a cosmetic product meaning that you will not need a doctor's prescription to acquire it. And so far, no major side effects have been reported when it comes to the product. However, you should consult with your doctor if you have any previous or existing medical conditions.
Conversely, Minoxidil is more of a medicinal product that is easily absorbed into the body. This increases the possibility of experiencing side effects, including redness, itchiness, and burning of the scalp.
Ultimately, both Minoxidil and Aminexil are hair products designed to prevent hair loss. If you had to compare the two and pick one, Aminexil would be preferable given that it has minimal to no side effects. It is a breakthrough product that boosts hair growth and prevents hair loss.
What's more? It has many positive reviews. That said, you should do your research before buying anything for your skin or scalp.
Pros
Aminexil does come with several benefits. Here are some of them.
The product is not addictive. You can stop using it whenever you want to
It comes with minimal to no side effects
The product features a smooth consistency that is easy to apply and is easily and rapidly absorbed into the scalp
It is ideal for all hair types
The product promotes microcirculation
It strengthens hair fibers
Promotes thick hair growth
Cons
Aminexil also comes with a few flaws such as:
(1)It takes a long time to deliver results
(2)The product is quite costly
(3)It has a heavy chemical composition
Final Thoughts – Is Aminexil Good For Hair?
As we have seen in this Aminexil review, it seems to be a great solution for preventing hair loss as well as increasing hair density. This is backed up by many positive customer reviews. The Aminexil Loreal price is also competitive, and because of that, we would recommend the product to anyone who wants to regrow healthy and strong hair.