It is rare to come across a woman who does not care about her hair and rightfully so because good hair has been a source of pride for women for years.
Therefore, you can imagine what thinning hair or hair loss can do to your self-esteem. The worst part is trying all these products in the market that promise to help solve the problem and getting disappointed in the end.
Now, we think that we may have stumbled upon a solution to that problem. We are talking about the Kerotin hair supplement that claims to help you achieve strong, thick hair.
Well, claims are one thing, and facts are another. In this review, we are going to give our two cents about this product so you can decide whether it is worth buying or not.
Kerotin Overview: Our Review
Before we get into the thick of things, why don't we find out what this Kerotin really is? Simply put, it is a hair growth formula that is designed to give you strong and healthy hair.
The supplement comes in capsule form and is rich in vitamins and nutrients. Your hair requires extra boosting and nourishing so that it can grow to be silky, thick, and frizz-free.
What we are saying is that this supplement provides a great way of supplying your body with the additional nutrients it requires to promote hair growth.
The supplement costs $50 which is twice as much as our preferred supplement that goes for $25. Let that sink in as we move on swiftly to how this product works.
How it Works
We are now getting deeper into this review and we want to explain how this supplement works to improve the health of your hair.
At this point, you want to focus on Keratin. Why? Because it is the crucial protein that your hair needs to grow.
That's not all though; this protein also strengthens your hair follicles so that you end up with a full head of healthy hair.
Did you know that most hair supplements rely on keratin as a key ingredient or incorporate conditioner and shampoo to improve hair growth?
Well, the difference with Kerotin is that it provides your body with more than just a quick vitamin boost. It contains several ingredients that are believed to provide your body with the building blocks it requires to produce keratin.
Key Ingredients
Kerotin comprises several ingredients that are aimed at nourishing the scalp so that it can produce strong, healthy hair.
The key ingredients include Biotin which belongs to the vitamin B family. This ingredient works to transform nutrients into energy. It can also nourish your scalp and strengthen your hair follicles.
We are just getting started because this supplement also contains Fo-Ti Root – An herb that is famous for its various medicinal purposes. However, when it comes to hair, this ingredient is believed to promote hair growth as well as multiply your hair follicles.
And There's More…
Sometimes, the body produces a hormone known as DHT which can cause balding. In that regard, you want to choose a hair supplement with DHT inhibitors to prevent hair loss caused by this hormone.
Well, Kerotin contains Saw Palmetto for this particular purpose.
We are not done yet because there is also the presence of Zinc to prevent hair loss and vitamin D to strengthen your hair follicles.
Of course, there are several other valuable ingredients in this formula such as horsetail extract which is thought to nourish your scalp so that it becomes stronger and thicker as well as folic acid which can make your hair grow faster and thicker.
Together, these ingredients work to increase and improve the keratin in your body so that you can achieve a strong, healthy, and appealing mane.
How to Take It
The process of administering this supplement is as easy as taking two capsules a day. A single bottle contains 60 capsules which means that one bottle will last you a month.
You may want to know that this product does not have any chemicals or preservatives and is, therefore, likely to exhibit any side-effects. We can bet that this will encourage you to get the supplement.
The dosage of two capsules a day is enough to give your hair the boost it requires to grow healthy and strong.
You can also agree with us that taking the two capsules daily is not much of a hassle wouldn't you?
Advantages
You will love Kerotin because of the various advantages it comes with such as:
It contains all-natural ingredients
Easy to take since it is in capsule form
Comes with a money-back guarantee
Works on your nails and skin as well
Suitable for different hair types
Drawbacks
Now that you know about the advantages of this product, it would be unfair to conceal its flaws albeit a few. They include:
(1) The supplement lists rice flour which is a common allergen as one of its ingredients
(2) It takes some time for results of the product to begin showing
(3) The product is more expensive compared to similar supplements such as Folexin that deliver similar results
About the Manufacturer
Kerotin Hair Care is the company behind this product and was launched in 2015 to provide women with hair products that they would appreciate.
The manufacturers of this supplement claim that it targets hair follicles and stimulates the growth of stronger hair.
As you can imagine, this makes the formula suitable for women who want to stop their hair from thinning or falling off.
It is hypothesized that by using this supplement religiously, you can avoid costly hair treatments.
Who Is It For?
We know only too well that there are many options when it comes to hair growth supplements hence making the selection process overwhelming.
You can choose from pills, vitamins, shampoos, or even oils and they may work for your hair, only that you can never be sure that they will provide lasting results.
By choosing to use Kerotin, you will notice the difference in how the product allows your body to do all the work by providing it with all it requires to produce its keratin.
Also; this supplement is GMO-free, preservative-free, and dairy-free. Therefore, it is unlikely to cause any serious side-effects.
However, we do recommend seeking a doctor's approval before using Kerotin especially for lactating mothers, pregnant women, children under the age of 18, and persons with pre-existing medical conditions such as diabetes.
Note that…
Kerotin is produced in a facility that assures you of quality because it is FDA approved. This means that all the ingredients in the product have been tested and proven to be safe for human consumption.
Side-Effects
As we have previously mentioned, Kerotin is an all-natural supplement hence less likely to cause side-effects.
However, there have been reports of people experiencing stomachaches, nausea, and rashes after using the product.
Where To Buy
Once you are ready to purchase this supplement, you can access it on the official website. However, it is also available on eCommerce platforms such as eBay and Amazon.
Once, you place, your order, the product will be shipped to your preferred address within the shortest time possible.
Final Thoughts
After careful analysis, the Kerotin supplement appears like a great product that can restore lost hair or prevent it from thinning.
The explanation of how the product works is convincing and as far as the ingredients, they do look good. We also love that the product comes with a money-back guarantee to cover you in case you are not satisfied.
So, is the product worth buying? Yes, if you don't mind paying more for a product that has the same properties as another similar one that costs less.
Therefore, while we feel that Kerotin is an amazing product, we cannot ignore the fact that it is extremely overpriced and you may find the exact same product value in Folexin which retails at $10 cheaper.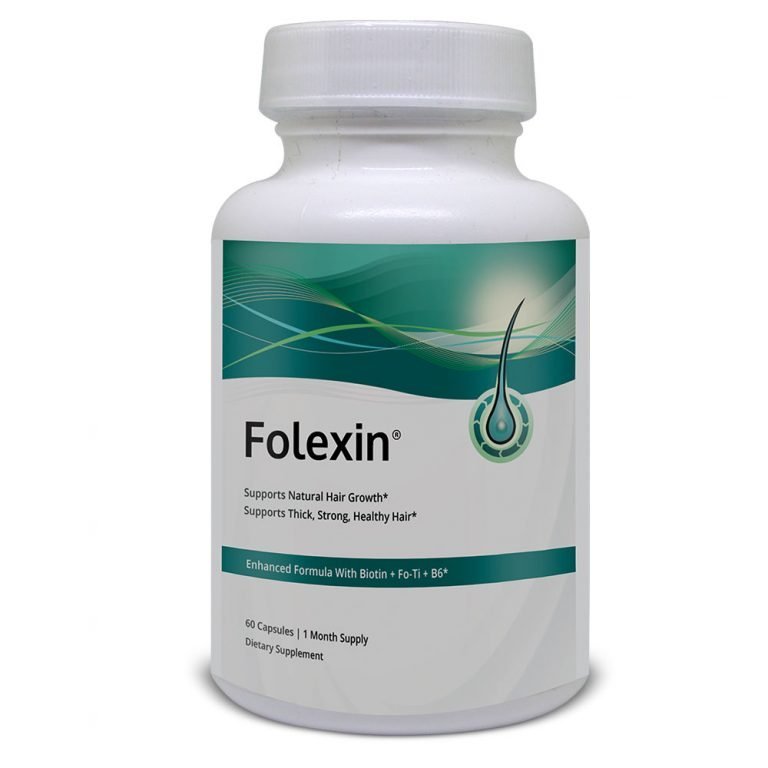 Other Reviews
An Honest Review of Hair la Vie
A Closer Look at Hair Hero (Hh)
Is Viviscal Worth A Try? Find Out