Deva Curl is a manufacturer of various hair care products including shampoos. The company has been around since 1994. Some of their products include the low-poo and no-poo variants. The former is a low-lather product while the latter does not lather completely.
In 2020, thousands of its consumers filed a class action suit against their products claiming that they caused scalp irritation and even loss of hair (reference). More on that lawsuit in a few.
Today, we would like to review the Deva Curl shampoo range of products and just how good (or bad) it is.
In Detail: The Deva Curl Shampoo Range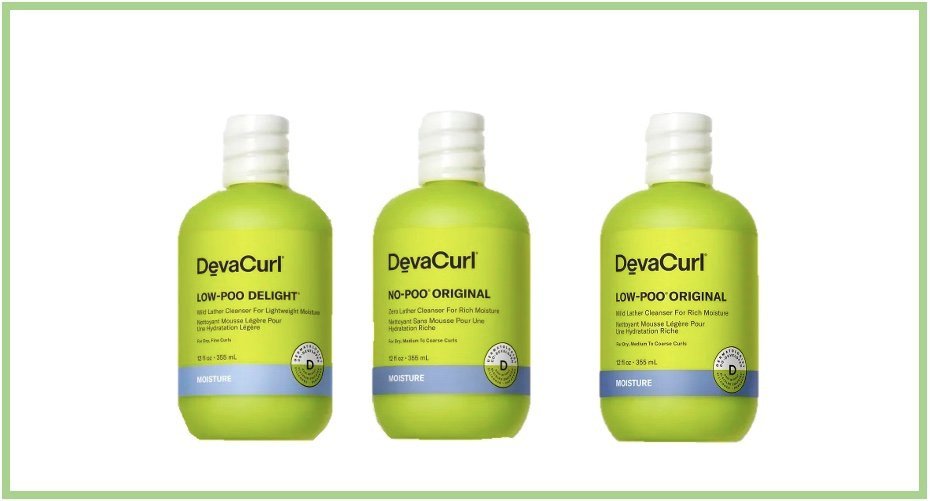 One thing we love about the Deva Curl range of shampoos is that they are free from sulfates. As you might be aware, sulfates tend to rob your hair of essential oils yet those oils are necessary for maintaining your curls.
High quality shampoo products are, these days, made without sulfates and other harsh ingredients.
Indeed, Deva Curl has earned a good reputation because of going against the grain and producing high quality no-poo and low-poo products.
However, the company recently raised the cost of their No-Poo from $26 to $46. Yup, you read that right – that is almost double the original price.
So, before, we talk about the ingredients, pros, and cons of their products, let us briefly explore a cheaper alternative that you might want to consider trying. Shall we?
#1 Best Alternative Shampoo for Sensitive Hair
If you are looking for a high-quality volumizing shampoo that's free from sulfates, you might want to consider Valotin over Deva Curl. Why so? Well, Valotin, just like other top-tier shampoos is free from oil-draining sulfates. Besides that, it is enriched with biotin and a host of B vitamins with the sole goal of boosting hair growth.
We would recommend Valotin for anyone who would like to boost hair growth and stop thinning. Plus, the product is gentle enough to preserve your curls.
And the best part…it is cheaper than Deva Curl particularly because its manufacturer sells directly to the consumer thereby eliminating the middle-man!
The Ingredients of DevaCurl Hair Products
Each one of the products in the Deva Curl line up has slightly different ingredients. For instance, while the low-poo variant contains lathering ingredients such as sorbitol and cocamidopropyl betaine, the no-poo doesn't.
That means, no matter what you do when applying the no-poo product, it will not lather. After all, it is not a shampoo product – it is a no-poo.
Talking about ingredients, some of those found in Devacurl No-Poo Include:
Aqua/Water/EAU
Cetyl alcohol
Isopropyl palmitate
Behentrimonium chloride
Laureth-4
Glycerin
PPG-3 benzyl ether myristate
Vitis vinifera
Citric acid
Cocamidopropyl
Among other gentle, sulfate-free ingredients.

The low-poo shampoo from Deva Curl, on the other hand, is made up of slightly different ingredients as it is meant to lather a little. Those include (but are not limited to):
Aqua/Water/EAU
Glycerin
Sorbitol
Cocamidopropyl betaine
Aloe bardadensis leaf juice
Coco-betaine
Disodium EDTA
Disodium phosphate
Among others.
How To Use DevaCurl Shampoo
Using the Devacurl Shampoo is simple. Here are the steps you should pay attention to when applying the product.
Step One: Apply the shampoo (or no-poo) thoroughly to your scalp by scrubbing repeatedly (use your fingertips to scrub)
Step Two: To rinse out, apply water and scrub out (again you want to do this thoroughly)
Step Three: Apply the recommended conditioner to keep your hair moisturized
Step Four: Apply a high quality cleanser to remove buildups and to keep your hair looking at its best
The Advantages
There's no doubt that Deva Curl produces noteworthy SLS and SLES sulfate-free products. Their low lather and no-poo products have a cult-like following.
What's more, this company has an excellent customer support team. So, if you've got any burning queries, you can always call in and have them resolve them for you.
Lastly, with their Afterpay facility, you can conveniently pay for your favorite products (valued at over $35) by installments.
The Disadvantages
There are several disadvantages to buying Deva Curl products. The first one is that they recently raised the price for their No-Poo formulation from $26 to $46.
Besides that, going through reviews on Amazon, we could pick out several from people who complained about the quality of the bottle used. Complaints range from the quality of pump used to some shipments arriving leaking.
However, those complaints come from only a handful of reviews.
And then…there's the small matter of the lawsuit filed against them by some of their formerly loyal consumers.
Frequently Asked Questions on Deva Curl Shampoo
And now, on to some questions that people often raise about the Shampooing products that are made by Deva Curl. Please also note that there's another shampoo review we recently did on a product called Pure Zero, you might want to look at it here.
Where are Deva Curl products made?
All Deva Curl shampoos, cleansers, and conditioners are made in the United States of America. However, some of their products are made in China – those include DevaFuser, DevaDryer, and DevaTowel.
What is the DevaCurl scandal?
In 2020, the company faced legal suits from users who claimed that their products caused them scalp irritation, hair damage, and even hair loss. The court in New York made its ruling in favor of the consumers ordering that Deva Concepts LLC be compensated to a tune of $5.2 million.
A whopping 54,000 submissions were filed against the shampoo maker, Bloomberg Law reports (reference).
Has the company fixed its formula following the suit?
During the early stages of the legal battle in 2020 – 2021, the company reiterated the fact that its products are made to the highest possible quality and that they did not cause hair loss. However, with the ruling of the court company is yet to make an official statement on whether it's updating its formulation or not.
For that reason, we'd recommend consulting a dermatologist prior to using this product.
Final Thoughts
We could go on and on but we think that the remarks we've made in this review of Deva Curl have driven the point home. For the longest time, Deva Curl has carved a niche for itself by producing high quality products. Their recent legal issues and the decision to hike the price of their No-Poo formulation, however, put them in bad light.
#1 Best Shampoo for Sensitive Hair
Valotin stands out from the pack by providing users with a high-quality formulation fortified with biotin, botanical extracts, and provitamin B5.
What's more, it is paraben- and sulfate-free meaning its gentle on your hair and also friendly to your overall health.
And the best part is that it is quite affordable as you can get a whole bottle from $24 (if you bulk-order 3 bottles).
We are confident that it can be a good replacement for some of the variants of Deva Curl especially if the company's current issues are of concern to you. Visit the official website to find out more.