Have you ever heard of Jamaican black castor oil? Probably not, especially if you hardly ever need to make your own oil at home.
Not to worry though; because we are about to change that. Jamaican black castor oil (Also known as JBCO) is quite versatile. This means that it can be used for numerous applications and comes with many benefits.
However, today we want to focus on the benefits of this amazing oil for your hair so keep it here to learn more.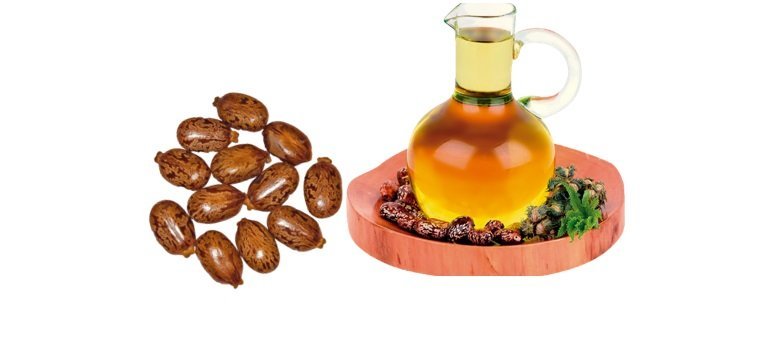 What is Castor Oil?
First, you want to know that castor oil is considered a vegetable oil and is derived from castor beans. The oil is colorless but you can find black or yellow versions in stores.
JBCO is one of the most popular variations of castor oil and it is thicker because it is boiled along with ash to give it a warm, roasted smell.
This oil is rich in minerals, fatty acids, and vitamin E. It also comes with soothing properties, which make it perfect for hair masks and hydrating hair conditioners.
Now that you have an idea of what Jamaican black castor oil is, let us look at how this amazing oil can be prepared to fortify your hair with all the goodness we have talked about.
The Jamaican Black Castor Oil Hair Mask Guide
JBCO helps in treating dandruff, excess oil, and irritated scalps owing to its anti-microbial and anti-inflammatory properties.
When you mix this oil with another healthy one such as Argan or Coconut oil, you get a potent combination that is likely to supply your hair with great benefits.
The following recipe is enough for a single use.
What You'll Require
A dropper bottle
A bowl
1-tablespoon castor oil
2 tablespoons Argan or Coconut oil
How to Make and Apply
The process of making this hair treatment is as easy as:
Step 1
In your bowl, add the Jamaican black castor oil and either Argan, Coconut, or an essential oil of your choice.
You then want to mix the oils until they are fully combined. You can do this with your fingers for best results.
Step 2
Once the oils are combined, you want to pour the mixture into a dropper bottle for easier application and to avoid wasting the oil.
Alternatively, you can use your hands or an applicator to scoop the oil but that is only if you know how to do that without dropping some of it.
Step 3
Section your hair into several parts. This makes application of the oil easier. You want to apply the oil starting from your roots and ensure that it covers the entire scalp.
Step 4
Massage your scalp using your fingers for about five minutes to ensure that the oil is fully absorbed. You want to ensure that your hair is damp as you do this because it will absorb the oil better this way.
Let your hair sit for about two hours if you are in a hurry but it would be advisable to leave it overnight for best results.
Step 5
Use a mild shampoo and warm water to rinse the oil out of your hair. You may want to wash your hair twice to ensure that the oil mixture is completely rinsed off because JBCO does tend to be thick and hence difficult to wash off hair.
Repeat this process three times a week for best results.
Bonus Tip:
You can add some charcoal to your shampoo if you want to detox your hair. This works to eliminate chemicals and toxins off your scalp.
JBCO and Aloe Vera Mask
Rubbing aloe vera juice or gel into your scalp helps condition and repair dry, damaged hair. This is because aloe vera contains proteolytic enzymes that work to revive dead cells on the scalp.
It also works as a conditioner to make your hair look shiny and silky. Besides that, aloe vera also reduces dandruff and combats itching.
Can you imagine what a mixture of aloe vera and JBCO can do for your hair? Great things to say the least!
What You'll Require
1 tbsp. Castor Oil
1 tbsp. natural Aloe Vera juice/gel
1 tbsp. honey (optional)
A bowl
A dropper bottle
How to Make and Apply
This process will take less than ten minutes and this hair mask is enough for a single use.
Step 1
First, you want to make your own aloe vera juice and the process is as simple as boiling a few cut pieces of the plant and straining the juice.
Alternatively, you can purchase aloe vera gel from your local chemist or convenience store.
Step 2
In your bowl, put the castor oil and mix with your aloe vera juice or gel. You can add honey to the mixture because it does have moisturizing and soothing properties but this is not compulsory.
Mix these ingredients until they are fully combined.
Step 3
Pour your mixture into a dropper bottle for easier application and section your hair into four parts. Use the dropper to apply the oil onto your scalp beginning from the roots.
Step 4
Massage your roots for about 5 minutes or until you feel that, the oil has been absorbed into the scalp. You want to allow this mixture to sit for about an hour or two before rinsing it off with mild shampoo and warm water.
If you want the oil to deeply condition your hair, you should consider leaving the oil to sit in your hair overnight.
Now, JBCO is quite thick and you may have to wash your hair twice to ensure that it is completely rinsed out.
Repeat this procedure twice a week for best results.
You Want to Remember That…
The Jamaican black castor oil is natural which means that it does not contain any artificial additives or chemicals.
Therefore, if you are worried about the adverse effects of the oil on your hair or scalp, you will be pleased to learn that there are none.
Watch How This Oil Can Be Used on Hair
JBCO Benefits for Hair
Jamaican black castor oil can be used as a general remedy for a number of things but as we said, today we are focusing on hair.
Regardless of whether you are looking to repair damaged hair or maintain your healthy mane, JBCO can provide the healing and nourishment that your hair requires.
The following are several benefits of this oil for your hair.
May Stimulate Hair Growth
Are you aware that there is a strong connection between JBCO and hair growth? By using this oil, you stimulate your scalp to produce, thick and long hair faster.
You have probably encountered those shampoos that promise to moisturize and nourish your hair but fail terribly at the job.
Not with JBCO. This oil is easily absorbed into the scalp and sits well on the hair leaving it moisturized and soft.
Jamaican black castor oil is rich in omega-9 and omega 6 fatty acids that work to repair breakable and thin hair.
These components will increase blood flow to your scalp, strengthen your hair follicles, and nourish your scalp.
What does this do for your hair? Well, it helps repair damaged hair and promotes the growth of new, healthy hair.
Although scientific backing is limited when it comes to JBCO preventing hair breakage, many people swear by it.
Therefore, if your hair breaks easily or is damaged, you may want to try it.
For this particular treatment, you are required to massage a handful of Jamaican black castor oil into your scalp and massage it into your roots.
Once that is done, cover your head with a shower cap and let the oil sit for two hours and rinse out with warm water and mild shampoo.
You can let the oil sit overnight if you want to deep condition your hair.
If you struggle with split ends, you know how heart breaking and frustrating it is to keep chopping off your hair to get rid of those unsightly ends.
JBCO can help you with that as it helps eliminate split ends and prevents them from occurring in the future.
If your hair is kinky and tangled, JBCO is able to penetrate your strands and detangle them. Of course, you want to apply the oil when your hair is damp for best results.
Massage the oil into your hair and enjoy combing and styling it effortlessly.
Related
Bentonite Clay Hair Mask (Indian Healing Clay)
10 Black Owned Hair Products You Can Support
Conclusion
After all is said and done, there is no enough scientific evidence to confirm that Jamaican black castor can actually speed up hair growth.
However, this oil does work wonders for the scalp, which is the foundation for thick, healthy hair. That said; you need to avoid doing things that can cause hair breakage or hair loss in general like using excessive heat on your hair, brushing your hair too much, or pulling it too tight.
JBCO is undeniably good for hair and we think that you should give it a shot to reap all its amazing benefits.