Your hair needs nourishment and moisture to thrive but you cannot achieve that if you do not use the right products.
One of the best products to help you with that has to be pumpkin seed oil not only because it hydrates your hair and scalp, but also because it promotes healthy hair growth.
Just as the name suggests, pumpkin seed oil is derived from the seeds of the pumpkin plant. Just to keep you a step ahead, a pure version of this oil should be a light green color and have the consistency of vegetable oil.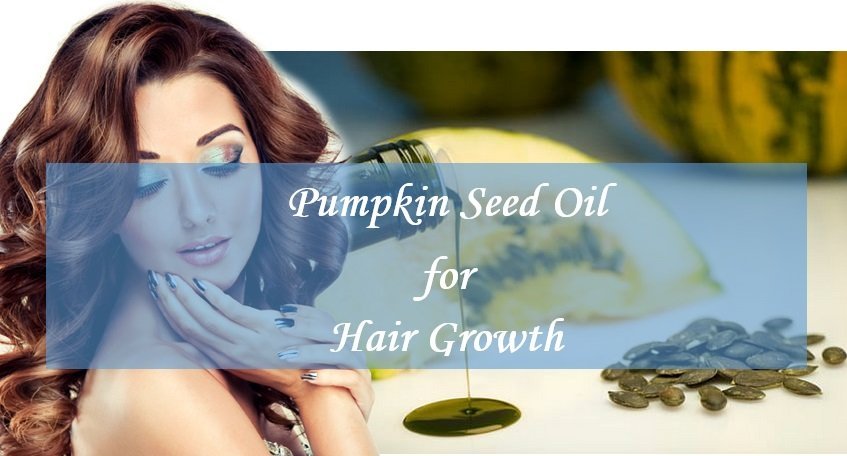 Method
The process of making pumpkin seed oil is not a complex one but before we get into it, let us look at what you will need for the procedure.
2 cups pumpkin seeds
Mortar and pestle
Strainer/piece of cloth
Bowl
A knife
Step 1
The first thing you want to do is cut your pumpkin fruit into half to expose the seeds. Of course, you will need more than one pumpkin to get the required 2 cups of pumpkin seed.
Step 2
Using a knife, separate the seeds from the pumpkin pulp and put them in a bowl. You will notice that the seeds come out with some of the pulp and fiber so wash them until they are free of the same.
Step 3
Put the seeds out in the sun to dry and once you are sure that they are, roast them under low heat in the oven for about 10 minutes.
Note that the amount of roasting will have an immense effect on the flavor of the oil so ensure that they are not burnt.
Step 4
Take your seeds out of the oven and empty them into your mortar. Using the pestle pound them into a pulp. You will notice that there is oil in that pulp.
Step 5
Take your strainer or piece of cloth and pour the pulp on there. Strain or squeeze the pulp into a bowl to separate the oil from the seed husks.
Step 6
You now have your pumpkin seed oil and can, therefore, store in an airtight jar or container. The oil can last about a month.
How to Use Oil from Pumpkin Seed for Hair
As for applying the oil on your hair and scalp, the process is very simple.
Just part your hair into a few sections. This makes application easier and facilitates the absorption of the oil into your scalp.
Then, pour some of the oil on your palms and begin applying from the tips of your hair as you work your way to the roots and scalp.
Once you get to the scalp, massage for about 10 minutes to improve blood circulation and stimulate the release of hair growth stimulation hormones.
Comb and style your hair as desired and you are good to go.
If you prefer to use the pumpkin seed oil as a conditioner, you can add it to your shampoo and use it as usual. This will add moisture to your hair and prevent breakage as well.
For best results, you want to repeat this process at least once every two weeks.
Benefits of Pumpkin Seed Oil for Hair
As you can imagine, pumpkin seed oil does come with several benefits for your hair. Some of them include:
Mineral Support
The oil is a great source of minerals such as magnesium and zinc and although studies on the same are inconclusive, the said minerals are known to play a significant role when it comes to repairing damaged hair and promoting hair growth.
Antibacterial Properties
Pumpkin seed oil helps keep your hair follicles active and your scalp clean and healthy. To that effect, it helps combat hair loss caused by clogged follicles and dead skin build-up.
Prevents Male-pattern Baldness
This oil can help combat male pattern baldness. According to a 2016 study, it is hypothesized that the oil has DHT blocking properties.
DHT is a hormone that contributes to hair loss so you can see why it is important to use products that prevent its overproduction in the body.
Emollient Properties
Pumpkin seed oil prevents hair frizz and works to make your hair soft and lustrous. Therefore, if you have dull hair that is prone to breaking, the oil will help remedy that.
Potential Side Effects
Unfortunately, pumpkin seed oil may have several side effects and that is why it is important to consult with a doctor before using it. Here are some common ones.
Remember when we mentioned that this oil has antioxidant properties? Well, that may be detrimental for people who have hypertension and taking medication for it.
If you have the condition, you are advised to consult with your physician before using the oil.
The oil may also exhibit adverse effects for persons suffering from diabetes. The same applies to pregnant women and lactating mothers.
You may also just be simply allergic to the oil and may, therefore, want to conduct a skin patch test before using the oil.
Frequently Asked Questions
We have tackled a few commonly asked questions about pumpkin seed oil that may give you better insight.
How does pumpkin seed oil work to block DHT?
The oil is thought to reduce 5-alpha reductase, the enzyme that converts testosterone into DHT. Pumpkin seed oil has also been hypothesized to improve hair growth making it a preferred treatment for male pattern baldness.
How do I reduce DHT in my scalp?
You can do it naturally by implementing a healthy lifestyle. This means working out frequently, not smoking, and resting enough among other things.
There are also supplements designed to help you achieve the same.
Is pumpkin seed oil good for my hair?
Yes, it is. The oil is rich in fatty acids, omega-3s, vitamin K, vitamin E, and phytosterol that is great for collagen production. Besides, the pumpkin seed oil is a great hair moisturizer that works, to prevent hair from breaking.
Conclusion
While research studies are inconclusive as far as the effects of pumpkin seed oil are concerned, we feel that it is a safe natural solution.
It may take some time to exhibit positive results but it is definitely worth trying.