Regardless of whether you are a man or a woman, you can lose hair. It could be because of stress, medication, illness, or even hormonal imbalances.
Now that we have that out of the way, are you just going to walk around with a balding head? Not at all! Several hairstyles can help disguise your hair loss as you look for a permanent solution.
Let us get right into these hairstyles, shall we?
1. Bangs to Disguise Hair Loss
Having your hair in bangs can transform your look and still conceal problem areas in your head. This is particularly true if you are suffering from a receding hairline.
Bangs cover your entire forehead and cut just above the eyebrows to hide your recession. You can go for side bangs if your hair loss is on one side.
2. Layered Haircut Hair Loss Hairstyle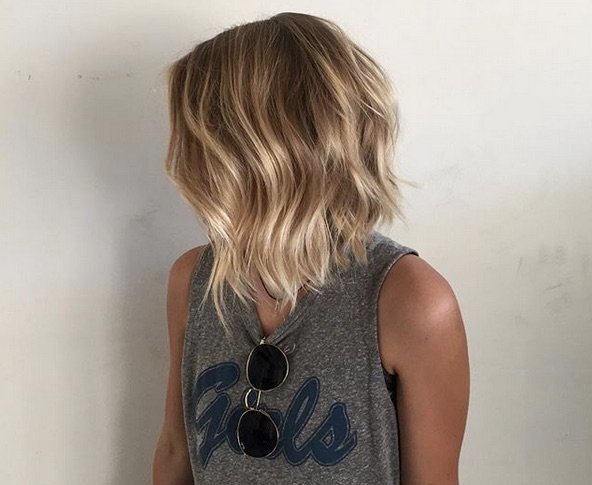 Did you know that you could bulk up thinning hair by cutting it short? Having your hair in a uniform length can weigh it down and leave it looking flat.
You can cut your hair in different layers and lengths not only to frame your face but also to conceal troubled regions along your hairline.
3. Deep Side Part
This old trick has been used to hide hair loss for years. In case you have a bald patch on one side of your head, a deep side part can help conceal it.
By doing this, you instantly cover the spot and give the illusion that you have thicker hair around that area.
4. Low Ponytail Styling for Bald Patches
The thing about bald spots is that they can occur anywhere on your head. If you have some close to the nape of your neck, you may find it impossible to wear updos or high ponytails.
Instead, you can rock a low ponytail to instantly cover your hair loss. A loose side braid can also have the same effect.
5. Scarves and Headbands for Bald Patches near Temples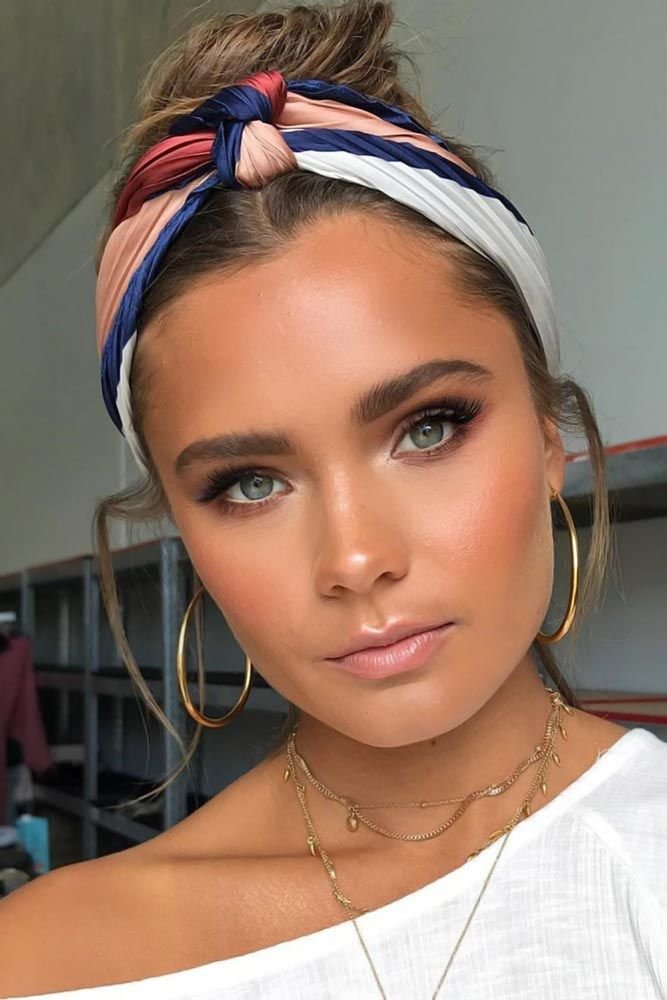 You can also use hair accessories to mask your hair loss. We are talking about headbands and scarves here.
A folded scarf or headband can completely secure and cover a receding hairline. If the hair loss is spread throughout your head, you can tie a turban or scarf to cover the entire scalp and still look good.
6. Zigzag Part for Early Signs of Balding
Perhaps you do not have bald spots but your hair is significantly thinner and you want to create an illusion of more volume? Worry not.
You can create a zigzag center part that will not only add texture but also volume to your hair so that it does not look flat.
7. High Ponytails and Buns
If you are experiencing hair loss near the crown of your head, having your hair up in a bun or high ponytail could be of help.
A ponytail can easily cover a medium-sized bald patch but if the patch is larger, you can use bobby pins to secure a bun around the perimeter.
8. Messy Bun Hairstyle
Maybe you have been wearing clip-ins for a long time and you are now suffering from traction alopecia. Well, you will be pleased to learn that a messy bun can help disguise the same.
By loosely tying your hair up in a loose bun, you get to cover your hair loss and still look good.
Related Articles
How to Detect Balding and Early Signs of Hair Loss
7 Best Bald Spot Spray Products Reviewed For You
Best Hair Loss Forums: Our Top 10 Picks
Conclusion on Good Hairstyles for Hair Loss Sufferers
Yes, hair loss can happen to anyone and if it has knocked on your door, there is no need to despair. With the hairstyles that we have discussed above, you can regain your confidence as you wait for your hair to grow back or look for a permanent solution.
Although losing hair can cramp your style and even dampen your mood, you need to look on the brighter side. It offers you the chance to try new hairstyles that you may have never thought of before.
Even after regaining your hair, you will have an assortment of hairstyles to choose from.