If you have ever experienced hair loss, one of the common solutions that must have been thrown your way is Minoxidil (also known as Rogaine).
However, despite being FDA-approved (1), it is not entirely flawless and has some side ef
fects on some users. Further, you have to keep taking it for a lifetime if you want satisfactory results.
This article is going to give you more effective and less stressful options that even allow you to stop using them for a while without giving you poor results.
We are going to explore these options, but first, we want you to understand the issue of hair loss better.
Causes of Hair Loss/ Thinning
One of the main reasons why your hair would fall off is Androgenetic Alopecia (AGA), popularly known as Male-Pattern Baldness. It is believed to be caused by DHT, which is a "corrupted" version of the male hormone.
Indeed, this hormone is produced when testosterone and the 5-alpha reductase enzyme interact (2). This interaction normally occurs in the prostate as well as in other areas close to the follicles.
Related: 10 Common Causes of Hair Loss
Replacements for Minoxidil
Whether you're looking to stop hair loss or grow a full beard, one of these natural remedies might help.
1. Peppermint Oil
Peppermint oil is simply peppermint that has been compressed into oil. It contains various benefits that we can classify as an anti-inflammatory, antimicrobial, anesthetic, and vasodilating.
This oil would be of great use in the growing phase, also known as the anagen phase, of hair growth. Research has shown that the oil increases the number of follicles, follicle depth, and, therefore, overall hair growth.
When you apply the oil, it leaves a cold and tingling sensation, since it increases circulation on the particular area that it has been applied.
Besides hair loss, this oil may also help in dealing with itching, dryness, and other scalp issues.
2. Rosemary Oil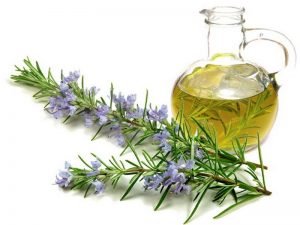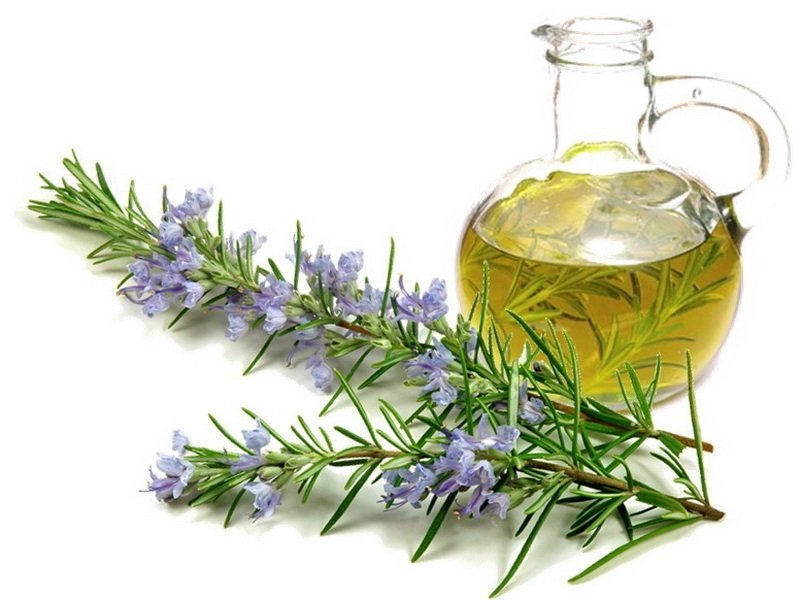 This oil is extracted from the Rosemary herb, which has its origin in the Mediterranean region. The oil is believed to encourage hair growth due to some of its benefits that include:
Promoting nerve growth
Having anti-inflammatory qualities
Improving blood circulation
The Rosemary oil not only boosts hair growth but the thickness as well.
Most people prefer it to Minoxidil since it leaves the user with less itching of the scalp. If you want to get the best results, you need to use the oil at least twice a week.
3. Saw Palmetto
This is a Palm tree that is native to the West Indies and has been used by Native Americans as a healing plant for many years.
Although there is limited research on the plant, a study done in 2012 pointed at the possibility of Saw Palmetto inhibiting the 5-alpha reductase enzyme. This enzyme is known to convert testosterone to dihydrotestosterone, which leads to hair loss in males.
Additionally, the plant has anti-inflammatory effects and could also protect your body from some common causes of hair loss.
There is a need for larger-scale studies on this remedy to give us more understanding of its effectiveness on hair loss.
4. Pumpkin Seed Oil
The next oil on our list is the pumpkin seed oil, which is extracted from hulled pumpkin seeds, which are rich in minerals, antioxidants, essential fatty acids, among others.
This oil has been used since the 17th century for its medicinal value, including anti-inflammatory properties.
The oil offers several health benefits to your hair, including antimicrobial, antioxidants, anti-inflammatory, and mineral support.
Then, as an antibacterial and antifungal agent, the oil could help in maintaining a clean scalp as well as healthy follicles.
On top of that, pumpkin seed oil may also help in treating male-pattern baldness, also known as AGA.
5. Fo-Ti Essentials
Also known as He Shou Wu, the Fo-Ti is a popular Chinese herbal medicine that is extracted from the Polygonum multiflorum plant that is native to Japan but also grows in Taiwan and Japan.
The medicine is taken to promote the general health and is particularly popular with the aged.
The herb is used as a remedy for various conditions, including hair loss, diabetes, constipation, and heart disease.
Most of these conditions are associated with old age.
The He Shou Wu has shown to have antibacterial, anti-inflammatory, and anti-tumor properties. In fact, the biological compounds found in the herb are known to affect the nervous system decline due to age-related issues.
However, more research needs to be done to prove the effectiveness of the medicine on the conditions mentioned.
6. Biotin
Biotin, also known as B7, is an essential vitamin, implying that your body needs it for proper functioning. It is necessary for converting fat, protein, and carbohydrates into energy.
A common symptom of biotin deficiency is hair loss, and this implies that supplementing biotin would be helpful to people experiencing hair thinning or loss.
It is believed that hair oils or shampoos with biotin helps in thickening hair plus also makes it shinier.
However, just like most other hair oils, there is little scientific evidence to back the claims on the oil's effectiveness.
Foods that are reliable sources of biotin include egg yolk, rice, white mushrooms, pork beef chicken, spinach, oat flakes, among others.
In Conclusion
Minoxidil is one of the few, if not the only one, treatments for hair loss that is FDA-approved. However, it is not for everyone, and that is why we have given you options in our article above.
These alternatives are natural and may produce better results with fewer side effects as compared to Minoxidil.
So, check them out and see which one suits you best.