Hair is the crown of beauty and we are sure no one likes to lose theirs. The worst part is that even when trying to remedy the situation, hair growth can be slow and strenuous.
It also doesn't help that there are numerous products in the market that promise to reverse the results of hair loss but fail to deliver or make the situation worse owing to the chemicals present in them.
Luckily, there are several home remedies for hair loss and one of the best ones involves using flaxseed to make hair gel.
Come with us and let us teach you how to prepare and use this hair loss remedy.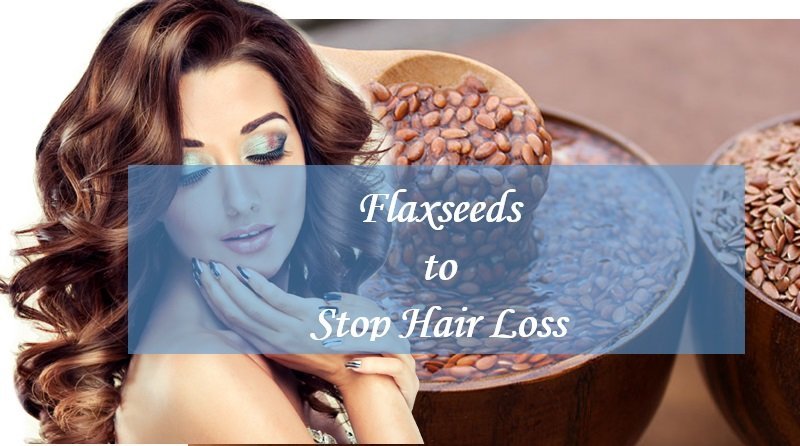 FlaxSeed Hair Gel (How To Make)
Flaxseeds are rich in nutrients that encourage regrowth of hair. The best thing about this remedy is that it does not cause residue buildup on your hair or scalp.
What You'll Need
*2 cups of water
*1 cup of flax seeds
*1 tablespoon lemon (optional)
*A bowl
*A sieve or piece of clean cloth
*A spoon
*Cotton wool
*Cooking pot
How to Make and Apply
The following are the steps you need to follow as you turn flaxseeds into a gel that can be applied on the scalp to control hair loss.
Pour the water and flax seeds in your pot and put on fire.
Add the lemon and stir with a spoon.
Allow the mixture to boil for about five minutes or until the water begins to thicken.
Remove the pot from the fire and set aside to cool.
Pour your flax seed water into a sieve or piece of cloth. You want to put the sieve or cloth over a bowl.
Squeeze the mixture to extract the gel.
Section your hair and use a cotton ball to apply the gel. Massage the gel into your scalp and concentrate while concentrating on the hair roots.
Let the gel sit in your hair for about fifteen minutes and rinse it off using mild shampoo and water.
For best results, do this every day.
Related
How to Use Onion Juice for Hair Loss
How to Use Pomegranate Peels for Healthier Hair
Using Neem Oil for Hair Growth
Benefits of FlaxSeed Gel for Hair Growth
Now that you know how to prepare the hair loss remedy, it is time to look at the benefits of this gel.
It is Rich in Vitamin E
Vitamin E is essential for hair growth simply because it has antioxidant properties that repair scalp damage and prevent hair loss.
It also boosts blood circulation in the scalp and prevents hair graying.
It Stabilities pH Levels
Flax seeds are good at balancing oil production and pH levels. These two factors in particular directly affect the health of your hair and the rate at which it grows.
The seeds help calm the sebaceous glands in your scalp by soothing it. This way, they are able to generate the correct amount of oil required for steady hair growth.
It Nurtures Hair
Flax seeds contain Omega-3 fatty acids, which are crucial for healthy hair growth. The fatty acids nourish the hair shafts and follicles making them less susceptible to damage.
Omega-3 fatty acids also guarantee healthy and strong hair growth as well as increase the elasticity of your hair.
Soothes the Scalp
By frequently applying flax seed gel, you avert problems like dandruff, scalp eczema, and hair loss. This is because flax seeds are rich in both insoluble and soluble fibers.
Besides that, you can also apply flax seed oil topically to encourage hair growth.
Reduces Hair Breakage
Flax seeds are rich in nutrients that improve hair elasticity hence preventing hair breakage, which ultimately leads to hair loss.
Applying flax seed oil or gel can significantly improve the health of your hair.
Tips for Applying Flaxseed Gel on Hair
Sure, flax seed gel is an effective remedy for hair loss but what good is it if you do not know how to apply it?
Here are several tips to help you get the most out of this remedy.
*It is advisable to apply the gel on freshly cleaned and conditioned hair. This way, the hair and scalp absorb the nutrients better.
*Detangle your hair with your fingers instead of a comb. This reduces strain and irritation on your scalp and hair follicles. Applying gel on an irritated scalp will yield less desirable results.
*Section your hair to ensure that your application of the gel is even throughout your head. Sectioning gives you more control and definition.
What's More…
If you have thick hair, you want to have smaller sections but if your hair is finer, you can do with larger sections.
*Avoid manipulating your hair after applying the gel. The only thing you can do is massage the gel into your scalp after applying and wait for it to dry. Friction can actually cause hair breakage.
*Put on a shower cap or bonnet for about 15 minutes before rinsing off your hair after applying the gel. This increases its effectiveness.
How To Make Your Flaxseed Hair Gel Last Longer
Since this remedy is meant for daily use, you may find it overwhelming to make it on a daily basis. As such, you want to make enough to last you a few days.
But, won't it go bad? Yes, it will if you do not preserve it properly!
The preservation process is as simple as refrigerating the gel or adding a preservative of your choice. The gel can be preserved for up to two weeks.
Conclusion
More people are opting for home remedies when it comes to beauty and hair care. We can understand that because most manufacturers today use chemicals in their products that do more harm than good.
This flax seed gel is easy to make and use as well so there is no reason why you should not try it.