As time goes by, more people are switching to organic skincare oils, and we shall tell you why. This is because they have learnt that some of the chemicals they have been applying on their skin have a way of being absorbed by the skin and into the bloodstreams.
Such oils tend to have undesirable effects in both the short and long term, leading the masses to explore organic options.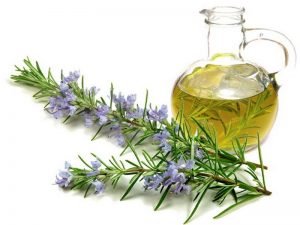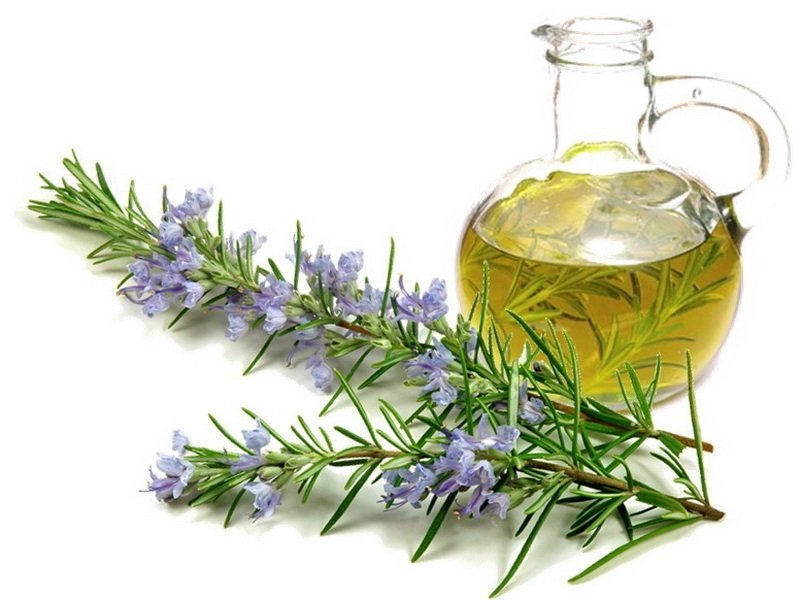 However, some of these organic oils, such as coconut oil only make things worse. They end up blocking the pores, which would make them harmful to acne-prone skin and may even lead to blackheads.
A viable solution to organic skincare, therefore, lies with non-comedogenic oils which are oils that nourish and moisturize your skin without clogging the pores and leaving the skin rough.
We understand that it may be confusing for some to choose the best non comedogenic oils among the many brands available in the market.
Let's start by teaching you something about the Comedogenic Scale.
Best Non Comedogenic Oils: The Scale
In simple terms, this is the likelihood of the oil to clog the skin's pores. The ratings start from zero to five, with the possibility of clogging pores rising as the scores increase.
Therefore, we advise that next time you go shopping for non Comedogenic oils, ensure that you get one with a rating of at most two.
We have gone a step further and analyzed some non Comedogenic oils which we believe are some of the best in the market.
Related Articles
Benefits of Cupuacu Oil & How To Use
How to Use Fenugreek Seeds for Hair Growth
1. Shea Butter
With a rating of 0 on the Comedogenic scale, Shea Butter is rich in oleic acid and does not cause allergic reactions to most people.
It is ideal for normal-dry skin and is packed with vitamins and minerals. These nutrients are one of the reasons why this oil is suited to deal with scars and wrinkles.
Naturally, Shea butter oil is thick so you may opt to melt it down and mix it another essential oil to give it a softer feeling.
Besides your skin, you could also use this oil for nourishing your hair.
2. Argan Oil
If you have dry and itchy skin or hair, this oil would be the perfect choice for you. On the Comedogenic scale, Argan oil is rated at 0 and would contribute to your overall beauty.
This oil is relatively lightweight in comparison to Shea butter and therefore is more easily absorbed. On top of that, it is rich in Vitamin E and, therefore, ideal for dealing with scars and fine lines (source).
It is hard to find the pure version of this oil, and that explains why it is usually referred to as liquid gold.
Argan oil helps in moisturizing the skin and could be used for the hair as well.
3. Hemp Seed Oil
For the beginners, Hemp Seed oil is a reasonable choice. It has a 0 of rating on the Comedogenic Scale and is ideal for all skin types. This is due to its composition of amino acids and fats (source), which is close to that of our natural skins.
The oil is packed with Vitamin C, E, GLA, and ALA, making it one of the most packed organic oils with essential nutrients.
Some of the benefits of using Hemp Seed oil include hydrating the skin, boosting blood circulation and thereby enhancing the skin's beauty and also the fact that it does not clog the pores.
What's more is that the oil is ideal for various skin conditions such as wrinkles, fine lines and Eczema.
You may also appreciate the fact that the oil is safe for use during pregnancy.
4. Sunflower Oil
Another entry-level option that you need to try for your skin is the sunflower seed oil which offers antioxidant properties for your skin (source).
The oil is light and would, therefore, be easily absorbed by the skin. Let's also mention its high vitamin E content that gives the oil antioxidant properties plus combats sun damage as well as premature ageing.
What's more, is that the oil would enhance a youthful look on your part by protecting the skin's elastin content.
Let's not leave out the antibacterial, anti-inflammatory and the water-loss-reduction properties which keep the skin healthy for longer.
Worth noting is that sunflower oil has a rating of 0 on the comedogenic scale.
5. Grape Seed Oil
There are several reasons why this oil, with a comedogenic rating of 1 is ideal for people with acne-prone and sensitive skin.
Extracted from different grape seeds, the oil has high linoleic acid content which helps in preventing the clogging of the skin pores. On top of that, the acid has been proven to treat any acne infections in existence.
The oil is also packed with antioxidants that help in promoting overall skin health. Further, Grape seed oil is a reliable emollient for sensitive skin due to the presence of Vitamins C, D, and E.
Lastly, besides acne, Grape Seed oil is also effective in dealing with wrinkles, fine lines and wounds (source).
6. Rosehip Oil
Organic Rosehip Oil has, over the years, been embraced by skincare specialists and celebrities alike as a viable alternative to botox, and you should soon understand why.
First, it has a low comedogenic rating of 1. Then, it is highly rich in Vitamin C, which has several benefits, such as the stimulation of collagen production, reduction of redness, as well as increasing cell turnover.
Then, the oil also comprises of essential fatty acids which penetrate the skin for functions such as reducing wrinkles, neutralization of free radicals and increasing the skin's permeability.
We should also mention that the fatty acids combine with the vitamins to act as a natural cure for hyperpigmentation and skin that has been damaged by the sun.
Note that you should avoid applying this oil directly onto active acne as it may make things worse.
7. Neem Oil
With a low comedogenic rating of 1, Neem oil features a unique combination of components such as nimbidin, azadirachtin, Nimbin, and quercetin.
As a result, this oil has one of the best antifungal, anti-inflammatory, antibacterial and antifungal properties.
Then, the low rating should assure you that the oil would not clog the pores which would have led to the accumulation of bacteria.
If you are suffering from acne, this oil would be the ideal choice for you since it can reduce swellings, kill bacteria and to penetrate deep into the skin.
Neem oil is suited for dry skin plus can deal with several skin conditions such as Eczema, and acne scars.
The only downside with this oil is the horrible smell it gives out which makes it ideal only for nighttime use.
Also Read: How to use Neem Oil for Hair Growth [Guide]
8. Sweet Almond Oil
If you are looking for organic oil for oily and sensitive skin, then the Sweet Almond Oil would be a reasonable pick. The oil is so gentle that it is safe for use on an infant's skin.
This is a hypoallergenic oil carrier with a comedogenic rating of 2 that comprises of fatty acids that help in the removal of excess sebum. This is the oil that causes the clogging of the pores, and this is one of the reasons why Sweet Almond Oil is ideal for those suffering from acne.
Almond oil also contributes to a lighter skin tone, and we could attribute this to the presence of compounds, including Vitamin E, Phytosterols, and niacin.
Therefore, you are likely to find this oil as the first natural remedy for many people in combating hyperpigmentation, lightening dark under-eye circles, among others.
Lastly, you should be pleased with how affordable Sweet Almond oil is in comparison to other options in the market.
9. Jojoba Oil
For those searching for hypoallergenic options, Jojoba would be an excellent place to start. This is a type of polyunsaturated liquid wax whose consistency closely mirrors that of our skin's.
When you apply this oil to your skin, it mixes with Sebum to form a thin and porous layer of protection. As a result, your skin would still breathe without experiencing moisture loss.
The oil is also effective in fighting acne-causing bacteria, fading fine lines, and unclogging pores.
Finally, Jojoba oil has a shelf life of five years and is safe for all skin types. This oil has a rating of 2 on the comedogenic scale.
10. Organic Olive Oil
Since time immemorial, Olive oil has been attributed with having anti-aging properties, and it is easy to see why.
First, it is packed with anti-aging components such as Vitamin E, Squalene, and hydroxytyrosol, which is an antioxidant that fights against free radicals in the skin (source).
On top of that, this hydroxytyrosol also helps in killing acne-causing bacteria.
Even though organic olive oil has a low Comedogenic rating of 2, you should avoid using it in excess if you have acne-prone skin lest you experience breakouts.
Lastly, this oil has been proven to be very effective in scrubbing off dead skin cells from the face.
You may find the following video helpful to your search for low comedogenic oils.
https://youtu.be/7VHIr3DtyDo
Final Thoughts
We cannot take anything away from coconut oil as it, in reality, possesses various health benefits. However, it is highly Comedogenic and may end up giving you the opposite results from what you were expecting.
To save you from this mess, we have reviewed some ten options of Non-Comedogenic oils which are some of the most popular but not the only options available in the market.
So have a read, and in the end, you should be in a better position to make an informed choice than before when it comes to searching for the best Non Comedogenic oil to use.